You are here

You are here:
Home > Agriculture
Agriculture
Agriculture Solutions
Leveraging IoT technology to boost productivity and mitigate risk
Ag-tech, Agri-tech, or whatever it is affectionately called in your region, is critically important to the sustainability of life across the globe. Improvements in productivity and investments in development of newer and more efficient methods of growing, harvesting, and transporting agricultural products is in everyone's best interest.
Within agriculture, the use of satellite monitoring and tracking can help growers and harvesters make more efficient use of their time and resources. For example, barley growers in New York state have been tasked with the incredibly risky proposition of supplying the malted barley necessary to sustain the State's increasingly popular craft beer ecosystem, which has been growing at a nearly exponential rate since 2011. Upstate and Western New York craft breweries are leading the demand for barley, which is an extremely volatile crop susceptible to harsh weather conditions commonly observed during the winter months in the Northeastern US.
The barley growing industry's demand for insulation against this risk has taken a multi-pronged approach to solving for risk mitigation, including a press for federal crop insurance, but also an increasing interest in IoT technologies to assist in crop management, monitoring of conditions, and yield optimization. The increased data gathering capabilities of IoT technology is among the most influential of these innovations to yet break through the surface, but many farmers have also been coupling this data gathering with weather-related APIs in order to make smart decisions about emergency protections before they become emergencies.
---
Satellite Technologies
L-band satellite transmission capabilities vary across different industries and sectors within those industries, but are most commonly geared toward solutions involving geo-tracking or sensory reporting at regular intervals. Because L-band technology operates at the lower end of the frequency spectrum, these smaller data packets travel more efficiently, allowing for real-time transmission and globally-supported satellite coverage.
Satellite technology is among the few equipment and facilities categories that gets constant attention, and the reasons for that are manifold. Primarily, it is quite normal for satellite technologies to have strong ROI, often because they can automate systems and processes that otherwise require extensive man hours and maintenance of existing equipment currently employed to perform the task. These cost savings add up quickly, and can easily justify the budget decision in a matter of a few short years.
Internet Of Things Creates Actionable Data
Perhaps impossible to ignore is everyone's increasing obsession with Internet of Things (IoT) technologies, and how they can apply to one's commercial sector, even in the most fringe of capacities. While it is certain that a large amount of the advancements in technology can have measurable and significant effects on efficiency, accountability, and reliability, it is also eventually going to be the case that a number of these "must-have innovations" will become decorative bells and whistles that fail to contribute sufficient return on investment. Making smart decisions about how to invest in these new technologies is critically important, especially in a sector like Agriculture, where margins are debilitatingly thin already.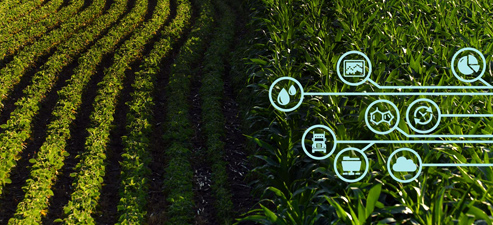 ---
Leverage Our Expertise For Your Business Growth
GSE's team of engineers and solution architects are perfectly prepared to assist in the creation of a technology set that actually meets your individual needs by amalgamating only the tools that help you achieve the goals you have for improvement of processes and output. While GSE has the ability to work with all of the available bells and whistles mentioned above, we know that less is almost always more when it comes to AgTech, and we know how to get from your desired outcome to a lean solution set specifically designed to achieve that goal. GSE engineers also emphasize ease of use, integration with existing equipment and technology whenever possible, and streamlined, replicable implementations, with support.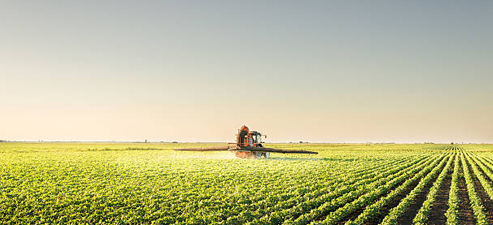 Making smart decisions about which of these technologies is best for your operation can be extraordinarily difficult, especially because of the influx of availability, and the pressure to make allotments only for those enhancements that will have strong ROI. As a technology partner, GSE will work directly with you to outline the opportunities available to achieve your goals, and we always emphasize the use of existing equipment wherever possible, as the majority of our solutions integrate with technology that has been on the market for quite some time.