You are here

You are here:
Home > Broadcasting
Broadcasting
Broadcasting Solutions
Asset management in an increasingly rental-driven industry
The broadcasting industry is certainly no stranger to satellite technology, and is perhaps the bellwether for other commercial sectors with regard to the use of satellites because of its copious supply of test cases that are, by nature, already satellite-enabled. It stands to reason, then, that IoT technology integration is accelerating rapidly within this segment, and companies whose reputations emphasize the use of cutting-edge equipment will be required to keep pace with industry trends.
Live event productions with broadcasting units employ a number of individuals responsible for asset management to ensure a smooth and stable show from recording to live production and broadcasting. These shows often require equipment managers to assist with battery backups, lighting, camera-op support, feed maintenance, and a host of other operations-related activities. Employing GSE solutions in this environment would allow asset managers to monitor their assets from a central location, send runners as necessary to assist with potential issues pre-emptively, and allow Production Assistants to more effectively ensure the functionality of all equipment.
Further, for those shows with mobile production units, equipment tracking can be an extremely important piece of the show manager's daunting task list. Knowing whether equipment is accounted for at all times can alleviate a tremendous amount of stress and allow for more focus to be placed on activities and operations more relevant to actual production. Finally, because a number of mobile units and their equipment are part of leased fleets servicing multiple clients and shows throughout the year, those companies would benefit greatly from receiving diagnostic reports from the equipment while it is in transport, and monitoring the location and ETA of mobile units would be a great step in providing excellent customer service. If the company knows that a mobile unit servicing a concert in Denver on Friday must be ready and operational for a Baseball game in Detroit on Tuesday, monitoring the departure and ETA of that unit is critical, to be sure, but knowing if one of the 7 cameras in the unit is in need of repair would allow the company to send a replacement or a technician to Detroit to meet the asset instead of finding out on arrival and scrambling to provide a solution.
The already-enabled nature of the broadcasting industry allows for a much more customizable solution set, which makes GSE an ideal partner for companies trying to expand their service options, enhance their customer experience, or take better control of their asset management options, both in-production and in-transit.
---
Satellite Technologies
L-band satellite transmission capabilities vary across different industries and sectors within those industries, but are most commonly geared toward solutions involving geo-tracking or sensory reporting at regular intervals. Because L-band technology operates at the lower end of the frequency spectrum, these smaller data packets travel more efficiently, allowing for real-time transmission and globally-supported satellite coverage.
Satellite technology is among the few equipment and facilities categories that gets constant attention, and the reasons for that are manifold. Primarily, it is quite normal for satellite technologies to have strong ROI, often because they can automate systems and processes that otherwise require extensive man hours and maintenance of existing equipment currently employed to perform the task. These cost savings add up quickly, and can easily justify the budget decision in a matter of a few short years.
Internet Of Things Creates Actionable Data
Perhaps impossible to ignore is everyone's increasing obsession with Internet of Things (IoT) technologies, and how they can apply to one's commercial sector, even in the most fringe of capacities. While it is certain that a large amount of the advancements in technology can have measurable and significant effects on efficiency, accountability, and reliability, it is also eventually going to be the case that a number of these "must-have innovations" will become decorative bells and whistles that fail to contribute sufficient return on investment. Making smart decisions about how to invest in these new technologies is critically important, especially in a sector like Broadcasting, where expertise carries greater scrutiny.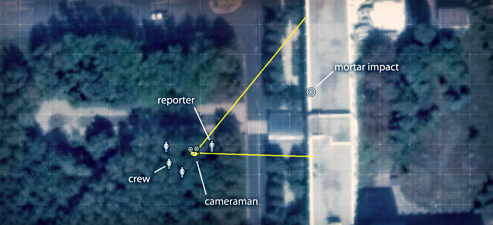 ---
Leverage Our Expertise For Your Business Growth
GSE's team of engineers and solution architects are perfectly prepared to assist in the creation of a technology set that actually meets your individual needs by amalgamating only the tools that help you achieve the goals you have for improvement of processes and output. While GSE has the ability to work with all of the available bells and whistles mentioned above, we know that selection indicates expertise in Broadcasting, and we know how to get from your desired outcome to a lean solution set specifically designed to achieve that goal. GSE engineers also emphasize ease of use, integration with existing equipment and technology whenever possible, and streamlined, replicable implementations, with support.
Making smart decisions about which of these technologies is best for your operation can be extraordinarily difficult, especially because of the influx of availability, and the pressure to make allotments only for those enhancements that will have strong ROI. As a technology partner, GSE will work directly with you to outline the opportunities available to achieve your goals, and we always emphasize the use of existing equipment wherever possible, as the majority of our solutions integrate with technology that has been on the market for quite some time.