Communications
Voice, Data, Messaging & Tracking for Satellite & GSM


Technology
Innovating For The Future


Engineering
Custom Satellite & Hybrid Solutions

GSE combines next generation technology with satellite and terrestrial communications, to help its clients improve their lives and build businesses.
We constantly push the boundaries of current technologies to spark new ideas and improve upon antiquated solutions within the global communications market.
Each of us share a universal passion for technology that drives us to develop new and creative global communication solutions.
Innovating the Satellite World
Customized communication,tracking and hardware solutions for satellite and GSM networks
GSE combines next generation technology with satellite and terrestrial communications, to help its clients improve their lives and build businesses by developing new opportunities. In many cases the communication needs are real-time and for mission-critical applications where transmission of data is vital. With a strong relationship with the satellite networks, and growing pool of intellectual properly, fulfilling these needs with our product line is easy.
Over the years, GSE has built up a reputation second to none with solutions being deployed for the military, oil & gas, disaster recovery, marine and mining environments, with accreditations from all of the major satellite networks including: Iridium, Inmarsat, Thuraya and Globalstar.
GSE Blog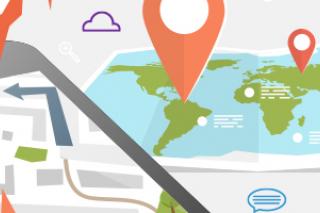 There are three main components to a full tracking solution, the hardware, the airtime which includes activation, monthly, and usage fees, and the tracking platform software. These can also be broken into various customer supplied or various vendors for each component as well. You are not required to source every component from the same vendor, for example, you may...
View Full Article
Latest News
The early beginnings of GSE's founding father While most professional engineers may have common academic backgrounds and work experiences, Jeffery Palmer's story is an unusual, yet inspiring tale of passion and perseverance. A small town in Idaho was a witness to the humble beginnings of this engineering prodigy. At the young age of 10, Jeff became the apprentice of...
Read More
GSE attends the defense industry's premier event. After a successful attendance of the Special Operations Forces Industry Conference in 2014, GSE made another appearance in Tampa on May 19–21, for SOFIC 2015. For three days, the Tampa Convention Center was filled with government and defense industry professionals, as they networked and discussed current and future...
Read More
University group to launch the most advanced amateur rocket. Boston University has taken hands-on learning to new heights, in every sense of the word. Thanks to this college group, traditional extracurricular activities are now a thing of the past. The Boston University Rocket Propulsion Group (BURPG) is an undergraduate research group that designs, manufactures,...
Read More
Revealing the new military casing unit. With an astonishing size and weight, the GSatMicro is a tracking device that can be hidden and secured with minimal effort. In addition, it's hardware-based 256-bit and extensive configurable capabilities make the GSatMicro an ideal solution for government applications. With this in mind, we present to you the new military...
Read More