Want to join our team?
We are excited to hear from you.
Who We're Looking For
Global Satellite Engineering is an ever changing company operating in a fast paced industry. Individuals with an eager focus on growing sales or developing technologies for the maritime, aerospace, logistical, and military markets are the types of members GSE is looking to add to our team. Knowledge of these markets is highly crucial, and the ability to quickly adapt to the fast paced demands of B2B clients is highly recommended.
Global Satellite Engineering provides highly customized solutions and support on a B2B scale. Solutions are highly technical and the technology used is always evolving. Individuals with the ability to understand and disseminate such information is required.
Benefits
Be engaged in a robust and growing technological field while working with professionals from around the globe.

Travel the world by going to international conferences, conventions and tradeshows.

Get invested with a small company as it grows from the ground up and help shape it's future.

Experience South Florida and it's city-scaped beaches year round.

Prepare to be challenged on a daily basis with the chance to constantly learn something new and get exposure to advanced technologies.

Have access to your own schedule and the freedom of self-management.

Work with a wide variety of clients from an extensive list of markets and backgrounds.

Plus there is a Starbucks on every corner (not literally, but close enough!)
Where We Work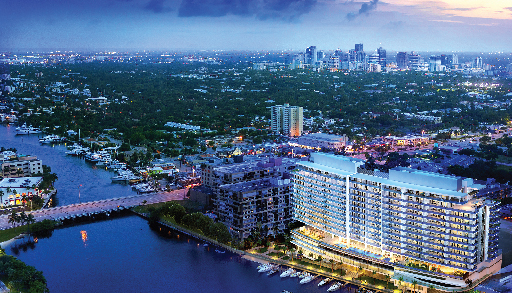 Fort Lauderdale is located in the east-central portion of Broward County, Florida approximately 23 miles north of Miami and 42 miles south of Palm Beach. An advantageous economic climate is helping the City of Fort Lauderdale establish itself as a world-class international business center and one of the most desirable locations for new, expanding or relocating businesses. Once known strictly as a tourism-based economy, Fort Lauderdale now supports a diverse range of industries, including marine, manufacturing, finance, insurance, real estate, high technology, avionics/aerospace, film and television production.
Fort Lauderdale also offers an outstanding quality of life, highlighted by a semi-tropical climate, rich natural beauty and array of cultural, entertainment and educational amenities. Blessed with over 3,000 hours of sunshine each year and pleasant year-round ocean breezes, world-famous Fort Lauderdale Beach offers premier opportunities for recreation, relaxation and enjoyment. The picturesque Riverwalk serves as the cornerstone of the City's arts, science, cultural and historic district which features the Broward Center for the Performing Arts, Museum of Discovery and Science, Museum of Art and Old Fort Lauderdale Village and Museum. Las Olas Boulevard has gained international acclaim as Fort Lauderdale's centerpiece of fashion, fine dining and entertainment. In addition, the City's downtown area is home to Broward Community College, Florida Atlantic University, Florida International University, the award-winning Broward County Main Library, federal, county and school district offices.