You are here

You are here:
Home > Careers
Careers
Who We're Looking For
Global Satellite Engineering is an ever changing company operating in a fast paced industry. Individuals with an eager focus on growing sales or developing technologies for the maritime, aerospace, logistical, and military markets are the types of members GSE is looking to add to our team. Knowledge of these markets is highly crucial, and the ability to quickly adapt to the fast paced demands of B2B clients is highly recommended.
Global Satellite Engineering provides highly customized solutions and support on a B2B scale. Solutions are highly technical and the technology used is always evolving. Individuals with the ability to understand and disseminate such information is required.
Benefits
Be engaged in a robust and growing technological field while working with professionals from around the globe.

Travel the world by going to international conferences, conventions and tradeshows.

Get invested with a small company as it grows from the ground up and help shape it's future.

Experience South Florida and it's city-scaped beaches year round.

Prepare to be challenged on a daily basis with the chance to constantly learn something new and get exposure to advanced technologies.

Have access to your own schedule and the freedom of self-management.

Work with a wide variety of clients from an extensive list of markets and backgrounds.

Plus there is a Starbucks on every corner (not literally, but close enough!)
Where We Work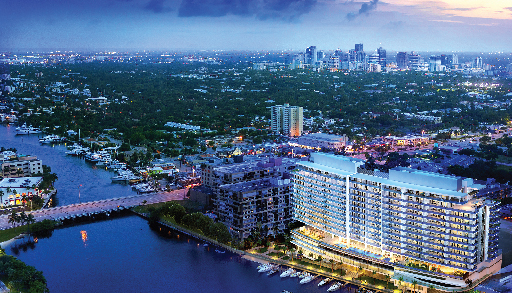 Fort Lauderdale is located in the east-central portion of Broward County, Florida approximately 23 miles north of Miami and 42 miles south of Palm Beach. An advantageous economic climate is helping the City of Fort Lauderdale establish itself as a world-class international business center and one of the most desirable locations for new, expanding or relocating businesses. Once known strictly as a tourism-based economy, Fort Lauderdale now supports a diverse range of industries, including marine, manufacturing, finance, insurance, real estate, high technology, avionics/aerospace, film and television production.
Fort Lauderdale also offers an outstanding quality of life, highlighted by a semi-tropical climate, rich natural beauty and array of cultural, entertainment and educational amenities. Blessed with over 3,000 hours of sunshine each year and pleasant year-round ocean breezes, world-famous Fort Lauderdale Beach offers premier opportunities for recreation, relaxation and enjoyment. The picturesque Riverwalk serves as the cornerstone of the City's arts, science, cultural and historic district which features the Broward Center for the Performing Arts, Museum of Discovery and Science, Museum of Art and Old Fort Lauderdale Village and Museum. Las Olas Boulevard has gained international acclaim as Fort Lauderdale's centerpiece of fashion, fine dining and entertainment. In addition, the City's downtown area is home to Broward Community College, Florida Atlantic University, Florida International University, the award-winning Broward County Main Library, federal, county and school district offices.
Available Positions
Sales
Position Overview
GSE is looking for an aggressive and highly qualified Sales and Marketing representative with robust experience in satellite communications. You will be required to leverage resources and knowledge of customer requirements and GSE products, processes and services to support customer commitments, gain competitive advantage, and foster business growth. You will gain in-depth knowledge of our client's businesses and requirements to be able to identify and drive the strategy for capturing new business and acquisition opportunities. As a senior account manager, you must exhibit excellent written and oral communications skills and will be called on to interface directly with clients to develop and optimize the business case for GSE products and services. The positions requires the identification of market gaps and the generation of solutions that lead to increased margins for the company. It will be required of you to create proposals for winning competitions by developing themes and differentiators and reviewing the statement of work, cost estimates, executive summary and pricing. You must decide what factors will promote channel development for M2M and IoT driven strategies and be able to execute a strategic approach to enhancing GSE's position within the marketplace. The possession and demonstration of excellent public speaking skills is a must in order to represent the company at industry and government forums. The goal is to create and deliver complex technology solutions to the markets and verticals you pursue.
What To Expect
You will be involved in a highly technical field with technology that is always evolving. The products and services that we develop are launched on a global scale to a variety of governments, militaries and private industries. You will be in a small business environment going through extreme growth with individuals who are passionate about what they do. Be prepared to learn new technologies as well as share your expertise to help grow our business. Scheduling is flexible and you will be required to successfully self-manage your time when not collaborating with other members of your team. Options are available for onsite or remote operations, however, expect to be involved in team discussions either through your physical presence or video conferencing.
Responsibilities
Develop and implement a strategic sales plan that includes a market analysis and prospecting plan
Generate and deliver value driven solutions based on GSE's services and products to enhance business relations and growth
Identify, contact, and develop potential prospects to create unique opportunities to grow revenue
Pursue, acquire and respond to RFCs/RFIs/RFPs from government and commercial entities
Organize, design, develop and deliver innovative proposals to leverage potential opportunities
Identify key indicators to leverage for optimal channel development and opportunity acquisition
M2M, IoT driven strategies
Develop strategies to advance product and service positioning within identifiable market gaps
Provide technical and billing support for reseller clients
Provide account management and develop business relationships to cultivate B2B solution opportunities
Qualifications
Required:Must have the following expertise:
2-5+ years' experience of strategic channel management in a globally diverse business, preferably within a high-technology, service oriented business
Ability to assess market and business plans, market forecasts and understand strategic fit
Your working language is English with excellent written and oral communication skills written and oral communication skills; flexible disposition with the ability to communicate effectively at all levels both within the business and outside. Additional languages are a great value and will allow you to pursue foreign markets.
Review, assess and facilitate new business development proposals and initiatives as appropriate
Ability to develop clear action plans and drive processes with numerous interdependencies
Demonstrated attention to detail, a commitment to quality and be results driven and customer focused
Demonstrated ability to write well, edit effectively and present complex issues and projects succinctly, logically, and persuasively
Public speaking experience and comfortable with large presentations
Qualifications
Optional:Experience with the following is a plus:
Experience with Agile
Technical background in satellite communications
Education & Training
Bachelor's Degree or equivalent of past experience, preferably in a technical discipline
Apply Here!