Who We Are
At the heart of GSE is a group of people from all walks of life that share a passion for technology. Our team is a combination of technical and creative minds that are inspired to bring innovative solutions to the satellite world. We connect with other brilliant minds on a global scale to push the boundaries of world-wide communications. We treat each and every day as a new adventure and opportunity for inspiration.
Our Goal
What started with a passion in electronics 20 years ago has developed into a pursuit of the next best technology. Where there is problem, there is a potential solution utilizing technology. This has developed into research and development in nearly every component of satellite communications including RF, digital designs, microcontrollers, database, and web based technologies to fulfill a solution. Where there is a challenge, there is an interest in finding a solution.
Our Philosophy
GSE prides itself as an industry leader by building relationships with clients that foster ingenuity. When our clients are successful, we are successful. Because of this, our clients and their needs are prioritized so that their growth can reflect our own. This type of symbiotic relationship ensures that our clients interests are met.
Interested in joining our ranks? Show us what you've got by Applying Here.

Through the creation of new products or the customization of our current lineup, our philosophy is simple: Provide innovative solutions that deliver a premium service to fulfill the needs of our clients and their businesses.
Meet Our Team
A tinkerer at heart, Jeff would be content with playing in his laboratory and unleashing his creations out into the world.
From company vision to project management, Sean guides GSE to excel as a company and as a solution provider, typically while in sandals.
Combining her background in family law and people management, Christina augments GSE with highly talented dogs...um, people. And dogs.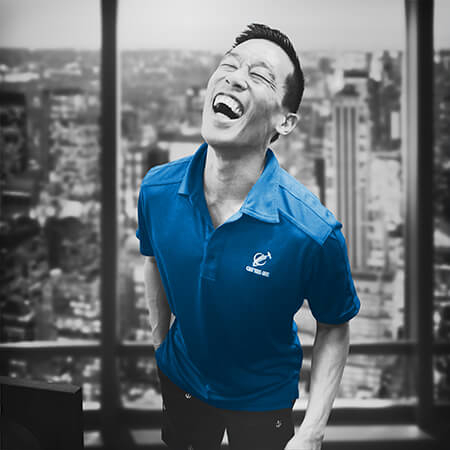 With a motto of "Get it Done!", Eugene bridged logistics with teamwork and laughs, to become GSE's modern day Renaissance Man.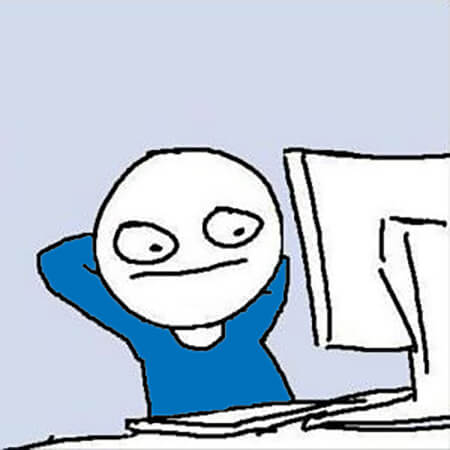 Justin is always looking to turn the boldest ideas into realities and brings an entrepreneurial background to GSE's products and services.
We found Scott caged up in corporate America and decided to set him free. There have been sightings reported from tradeshows and sales meetings.
Enthusiastic and passionate, Abby ensures we create strong relationships with our industry and government partners.
About the Founder

Jeffery Palmer is an American entrepreneur, inventor, computer programmer, and engineer. In 2004, Palmer co-founded Global Satellite Engineering (GSE); a design and engineering firm for the satcom industry. During his tenure as Director at GSE, he has promoted and inspired the growth of technology for satellite communications. Palmer has given many lectures and works closely with industry leaders to offer custom solutions to clients of the satcom industry.
Early Life
While most professional engineers may have common academic backgrounds and work experiences, Jeffery Palmer's story is an unusual, yet inspiring tale of passion and perseverance. A small town in Idaho was a witness to the humble beginnings of this engineering prodigy. At the young age of 10, Jeff became the apprentice of the town's electrical engineer. There, he began learning about integrating circuits and built basic electrical items such as timers and seven segment displays. This acquired knowledge left him wanting for more. He wanted to have complete control over what he was building but, he knew that this would only be possible with the help of a computer. After many after-school jobs in the farming community from fields to milk farms, had almost $3,000 of savings and bought his first computer: A 486 DX2-66 with 4MB of RAM running Microsoft DOS 6.2, the latest and greatest computer. A primitive beginning to what would become a successful career in the creation of innovative engineering solutions.
Self Taught
His knowledge in engineering was further expanded with the help of "8051 Cookbook", a library book whose checkout card only included the name of Jeffery Palmer for the last 5 years. With the recent birth of the Internet, college books were his only source of knowledge, as he taught himself everything there was to know about engineering and computer programming. By the time internet explorer and JavaScript launched, he was able to teach himself web-based programming and continued to do so as the internet matured.
College Years
At the age of 20, Jeff moved to Miami, where he enrolled in the Art Institute. He studied graphic design to expand on his web knowledge across all internet technologies. He began working on freelance projects for members of the satellite industry as he attended school. This is where he met with a local satellite communications business that needed a way to track and bill its customers. With the need of a new billing system, his first company was contracted to develop the BOSS system, an all-inclusive billing platform for satellite airtime.
The Founding of GSE
With continuous requests for custom hardware and software-based solutions, Global Satellite Engineering was born. From its very first product, PlaneSight (an encrypted, military-grade surveillance video-transmitting system), to the creation of the GSatMicro (the smallest self-contained Iridium tracker in the world), GSE has created an innovative product line that is reflective of its founders versatile and ever-evolving nature: Products and services that continuously progress and develop into tomorrow's technology needs.