Our Next Events
GSE exhibits at all major industry related events and exhibits/attends most smaller events such as developer or regional conferences. The next event you can find us at will be International Microwave Symposium 2017 in Honolulu, Hawaii. If we are exhibiting, please stop by our booth to see and discuss our technologies or just to say hi! If we are attending and you would like to schedule a meeting, please contact us at Sales@gsat.us. We look forward to providing a solution to fill your need. See you there!
Honolulu, Hawaii -
View Event Info
We are: Attending & Networking & Speaking
Hauppauge, NY -
We are: Attending & Networking & Speaking

Our Latest Blog Post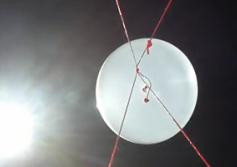 About the GSatMicro OEM Terminal
The GSatMicro OEM delivers extremely advanced functionality and several customization options in an astonishingly small package. Every component of the GSatMicro was designed to fit into a dense vertical stack. Utilizing satellite technology, the...