Our Next Events
GSE exhibits at all major industry related events and exhibits/attends most smaller events such as developer or regional conferences. The next event you can find us at will be Inmarsat World Conference 2017 in Lisbon, Portugal. If we are exhibiting, please stop by our booth to see and discuss our technologies or just to say hi! If we are attending and you would like to schedule a meeting, please contact us at Sales@gsat.us. We look forward to providing a solution to fill your need. See you there!
Lisbon, Portugal -
View Event Info
We are: Attending & Exhibiting & Networking
Booth Info: #35
Our Latest Blog Post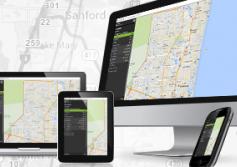 Tracking providers often highlight their versatility in getting data into their systems by accepting a wide variety of data formats and protocols from a multitude of devices. GSatTrack is no exception to this, allowing one to integrate hundreds of different device types under a single platform. The flip-side,...