Our Next Events
GSE exhibits at all major industry related events and exhibits/attends most smaller events such as developer or regional conferences. The next event you can find us at will be Iridium Partner Conference 2019 in San Diego, CA. If we are exhibiting, please stop by our booth to see and discuss our technologies or just to say hi! If we are attending and you would like to schedule a meeting, please contact us at Sales@gsat.us. We look forward to providing a solution to fill your need. See you there!
San Diego, CA -
We are: Attending & Exhibiting & Networking & Speaking

Our Latest Blog Post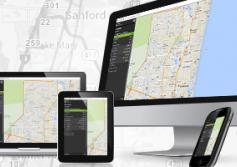 GSatTrack has supported overlaying custom data on top of our standard map for a while. As previously noted, GSatTrack supports KML, GeoJSON, GPX and Image Overlays to help customers enhance their map views and provide valuable at-a-glance context for locations assets may be occupying. We've now improved upon that...