Our Next Events
GSE exhibits at all major industry related events and exhibits/attends most smaller events such as developer or regional conferences. The next event you can find us at will be IoTEvolution Expo 2021 in Miami, FL. If we are exhibiting, please stop by our booth to see and discuss our technologies or just to say hi! If we are attending and you would like to schedule a meeting, please contact us at Sales@gsat.us. We look forward to providing a solution to fill your need. See you there!
Our Latest Blog Post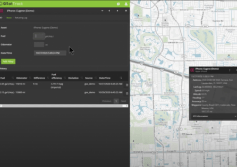 Scott helps us understand how Fuel Consumption Reporting can assist managers and fleet coordinators connect the dots between asset usage and fuel costs.