Our Next Events
GSE exhibits at all major industry related events and exhibits/attends most smaller events such as developer or regional conferences. The next event you can find us at will be Iridium Partner Conference 2019 in San Diego, CA. If we are exhibiting, please stop by our booth to see and discuss our technologies or just to say hi! If we are attending and you would like to schedule a meeting, please contact us at Sales@gsat.us. We look forward to providing a solution to fill your need. See you there!
San Diego, CA -
We are: Attending & Exhibiting & Networking & Speaking

Our Latest Blog Post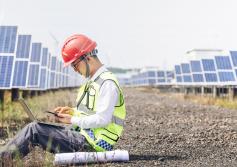 These case studies often begin with statistical data that shows a clearly defined pain point in a certain industry GSE has helped in the past. In the case of lone worker and man-down instances, however, the need to show numbers or percentages to convince anyone that a triggered SOS button is important seems...