You are here

You are here:
Home > GSatTrack Mobile Release for iOS Users
News
GSatTrack Mobile Release for iOS Users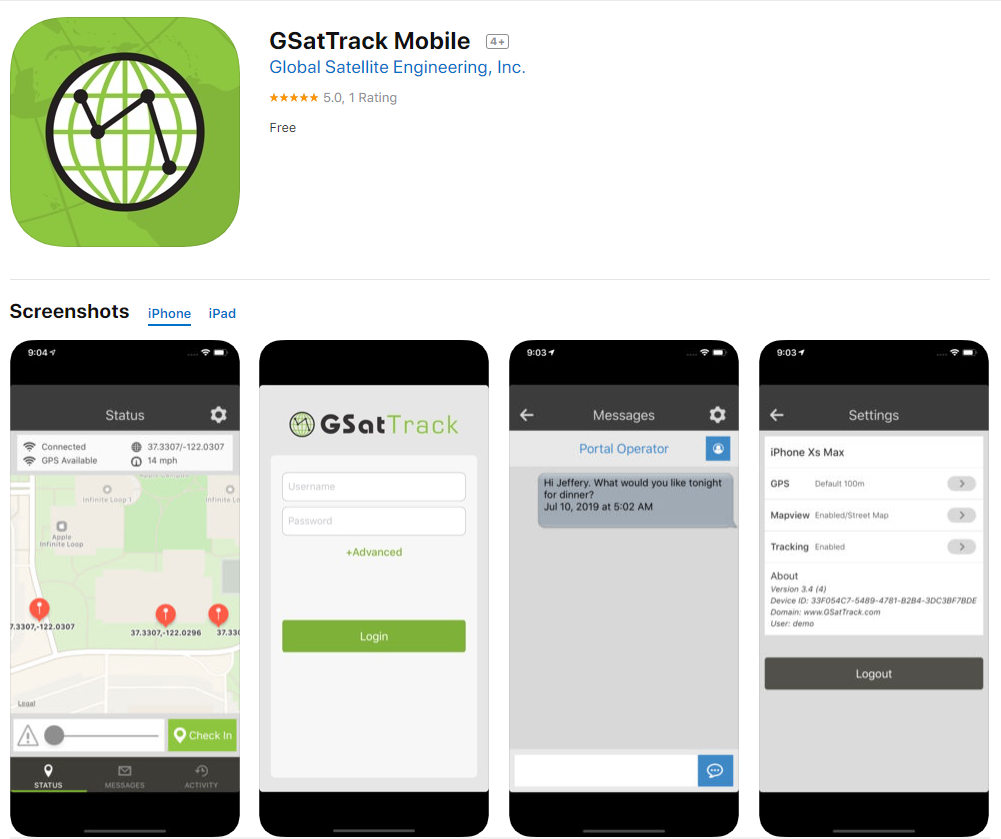 Version 3.4 Now Available for iOS
GSE is proud to announce the release of a new version of GSatTrack Mobile for iOS users. The application is now live in the app store, and users of the previous version of the software can now upgrade to the version 3.4 experience on their mobile devices.
Included in the release are some security enhancements, general process improvements, and minor bug fixes, but more notably ushers in the following changes:
Updated user interface to reflect the changes made earlier in 2019 to the primary desktop portal. These UI changes create a more clean and simplified look and feel that facilitates the use of the application's more detail-oriented feature sets.
Option to include short messages with check-ins, so users of the app can send relevant information to portal operators, or track notes about locations, status, situation, and other environmental factors.
Better location resolution through the use of higher reporting rates, allowing users to configure the app to report every 30 seconds. Note that this will cause a dramatic increase in battery drain rate.
Built-in warnings for users who have not selected the correct location permissions for the application from their iOS settings (Never, When Using the App, Always).
GSE is always available to offer support to its GSatTrack customers, and if you are having trouble upgrading to the new version of GSatTrack Mobile, please contact support and we will be happy to provide assistance.