You are here

You are here:
Home > GSE Industrial Design: GSatSolar Part 6, The Complete S...
GSE Blog
GSE Industrial Design: GSatSolar Part 6, The Complete Solution
Series Overview
This industrial design series is a great opportunity for us to show off the design processes we go through at GSE when we're creating new hardware products. This is the final piece of a six part series that points the spotlight at our new low-cost tracking terminal, the GSatSolar. If you have not read the other articles in this series, I suggest starting with the introduction piece by clicking here, because it has important information about our processes that will be referenced throughout this article, and links to the other articles in the series.
Part 6: Final Considerations
GSatSolar is going to fundamentally change the way certain markets view operational intelligence. The epitome of disruptive technology, the capabilities afforded by GSatSolar units to the ranching, adventure, and massive IoT markets alone will be the catalyst of a paradigm shift away from old practices, toward more insightful decisions, and toward a different understanding of investment in agricultural and remote monitoring technologies. The introduction of affordable remote tracking capabilities may even mean moving operations that are typically done in areas supported by cellular infrastructure to remote locations where more space is available for significantly lower costs.
Understanding how the GSatSolar was designed is the perfect way to map these possibilities to features and functionality of the device itself. While we set out with the primary goal of delivering a disruptive piece of technology to the cattle ranching industry, we also knew the implications of low-cost asset tracking across the spectrum of applications with lower-priced assets. In consideration of these potential applications, we made focused efforts to deliver a modular solution to all those seeking affordable remote asset tracking.
Connecting Design with Decisions
In each of the following parts of the series, we went into the granular detail of how each of the four major inflection points for the product were dictated by a Problem-Oriented Design framewrok that included general solution requirements and specific solution parameters. Adherence to these guiding principles in each of the major decisions related to the GSatSolar has resulted in a product designed with the problem and solution in mind, catered to the specific needs of the markets we intend to serve. Below is a recap of those deicisions and the principles on which they were based.
---
---
---
---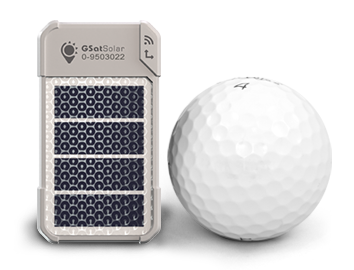 Understanding the Solution
The GSatSolar tracking unit is a revolutionary piece of a complete satellite tracking solution that includes a coverage network ideal for most remote land tracking needs and an industry best tracking platform to parse and leverage the data the unit collects and sends over that network. Really, the GSatSolar is a brand new way to affordably move insights and data from the most remote locations to a centralized operational intelligence portal where it can actually be used. This means that there is now a satellite tracking solution that is ideal for lower-cost assets that operate or exist for prolonged periods of time in remote locations away from human interaction.
Ranching operations have been in need of a low-cost and effective tracking solution for herd monitoring and theft prevention ever since the tools became available in other sectors. Prior to GSatSolar, there has not been a hardware product available to satisfy the specific needs of this market at a price that justifies the investment. The same is true for a number of adventure applications that focus on assets and not people. Lower-cost assets like Kayaks haven't had a viable and sensible tracking tool, leaving rental companies with little in the way of options for tracking their units. For the purposes of monitoring the location of assets valued under $3000, GSatSolar finally provides a cost-effective option to asset owners for theft prevention and loss recovery.
Leveraging the other solution value of GSatSolar is the plethora of commercial applications that come from the unit's ability to deliver operational value without the need for human interaction. This includes herd intelligence in livestock operations and location-based IoT applications in a number of other industries. GSatTrack as a component of these solutions allows asset managers to incorporate data from previously unconnected assets to an intelligence platform that can also pull data from a multitude other sources. Using the data mined by GSatSolar units, GSatTrack can deliver reports, location intelligence, and insight automation not previously available.
More Information
It has been a pleasure to produce this series for you, and to bring you behind the scenes of our design process. We encourage you to take the time to read the other articles in the series, and let us know if you'd like to see more article series like this in the future. For more information about the GSatSolar, we invite you to read more about specs, features, and applications on the product's official website, and sign up for the newsletter as well.