You are here

You are here:
Home > Feature Highlight: GSatTrack - Group Alerts and Reports
Feature Highlight
Feature Highlight: GSatTrack - Group Alerts and Reports

Account holders with large amounts of assets often organize their assets into related segments. These segments can be based on any number of factors: geographical location, such as city- or region-based groups; device type, often the case for equipment maintenance; intended use; or more. In any case, GSatTrack offers alerting and reporting on a flexible basis to assist by simplifying the setup and reducing maintenance on creating and managing these groups. For example, reports are often run to perform comparisons on a like-for-like basis across a group of assets.
With GSatTrack you now have the option to run your reports across all your assets, specific groups, and/or specific assets.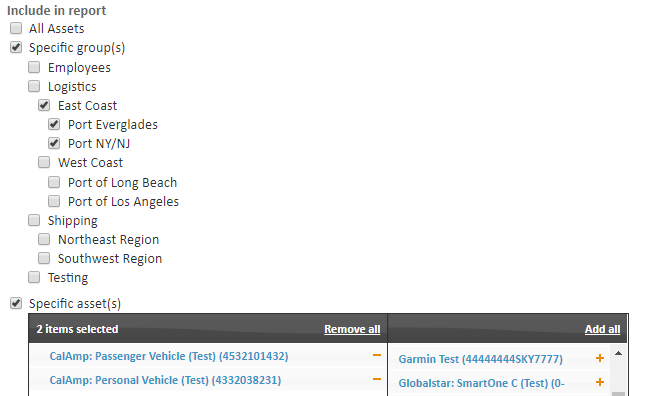 Similarly, when creating a scheduled report or an alert, you have the same assignment options as well as an additional option of adding explicit exclusions from the report or alert: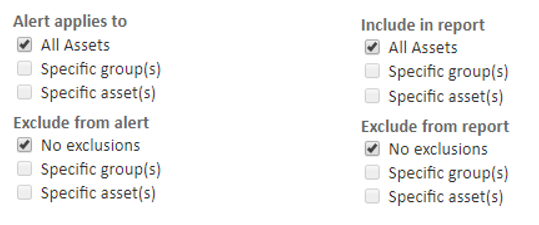 By employing these options, you can create an alert or report that specifically targets your desired groups and assets without having to resort to hard-to-maintain options like duplicating alerts and assigning them to specific assets. And your alerts and reports will continue to include all relevant assets, including newly added or modified assets, without having to ever modify or manage the alert or report.